Apple is seeking to improve Spotlight search, but is still years away from launching a search engine to rival Google, according to The Information.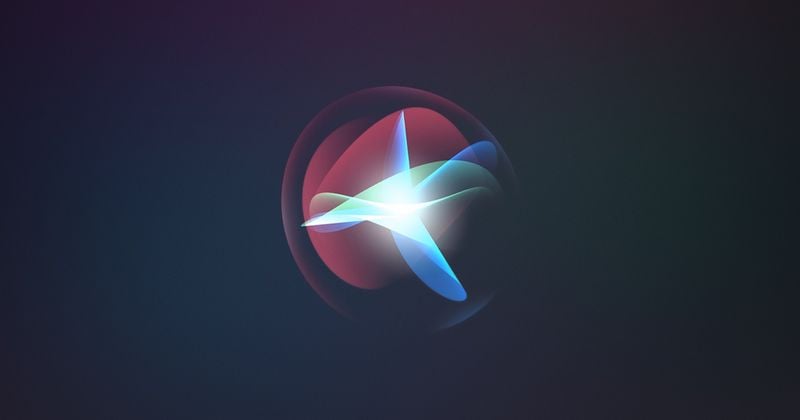 The paywalled report explains that Apple's search technology faces a setback amid the loss of talent to Google. In 2018, Apple sought to bolster the development of a web search engine by buying machine learning startup Laserlike, which was founded by three former Google search engineers. The company's technology recommends websites based on a user's interests and browsing history. Now, Laserlike's founders have reportedly returned to Google.
Apple's search team is believed to contain at least 200 employees and powers the technology behind Spotlight, Siri Suggestions, and answers provided by ‌Siri‌. The company is still at least four years away from launching a replacement to Google search, according to one person involved with the team speaking to The Information. While Google pays Apple around $15 billion per year to stay as the default search engine on Apple devices, Apple developing an in-house rival to Google search could increase its leverage during its periodic negotiations with Google over the deal.
In the meantime, Apple has apparently discussed using the technology to power search for Apple Music and the App Store. Apple currently uses the search technology to generate data for Apple teams developing apps that use natural language processing, such as the Translate app, and to use tweets to determine newsworthy events that should show up in results and recommend Apple News articles. One of the team's immediate priorities is said to be improving Spotlight so that it can handle "100 times more" queries than it does today.
Related Stories
Google Completes Rollout of iOS 16 Lock Screen Widgets With Updates to Maps and Search
Google has now rolled out all of the promised Lock Screen widgets for its iPhone apps, including the Google app, Gmail, Google Maps, Chrome, Google News, and Google Drive. The rollout was completed today with two Lock Screen widgets for Maps, following five widgets for the Google app that were released on Wednesday. In version 233.0 of the Google app, the widgets include the following…
Google Basically Pays Apple to Stay Out of the Search Engine Business, Class Action Lawsuit Alleges
Apple has an agreement with Google that it won't develop its own internet search engine as long as Google pays it to remain the default option in Safari, a new class action alleges. Filed in a California court earlier this week against Apple, Google, and their respective CEOs, the lawsuit alleges the two companies have a non-compete agreement in the internet search business that violates US…
Gurman: Apple Planning to Show Ads in Maps App Starting Next Year
Apple plans to start showing search ads in its Maps app on the iPhone starting next year, according to Bloomberg's Mark Gurman. "I believe the engineering work is already underway to launch search ads in the Apple Maps app, and we should begin to see it be implemented sometime next year," wrote Gurman, in the subscriber-only version of his "Power On" newsletter today . Ads in the Apple…
Google Went Down For Around 30 Minutes Due To Server Errors
Google went down briefly starting around 9:15 pm Eastern Time on Monday, with over 45,000 users flagging the issue on the website DownDetector.com. The outage resulted in search results failing to load due to server errors. One of the search engine's various error messages read as follows:Server Error We're sorry but it appears that there has been an internal server error while…
Google Previews New iOS 16 Lock Screen Widgets for Gmail, Chrome, and More
Just a few hours before Apple releases iOS 16 to the public, Google has previewed its upcoming Lock Screen widgets for its iPhone apps, including the Google app, Gmail, Google Maps, Chrome, Google News, and Google Drive. Google says the Lock Screen widgets will be available in the "coming weeks" as its iPhone apps are gradually updated on the App Store. The widgets allow users to quickly…
Apple Begins Showing More Ads in the App Store
As expected, Apple announced today that new ad placements are now available in the App Store, allowing developers to advertise their apps in more spots. Starting today, developers can now advertise their apps in the App Store's main Today tab and in a "You Might Also Like" section at the bottom of individual app listings in all countries except China. Ads are already beginning to appear in…
Twitter's DM Search Bar Now Lets You Search the Content of Messages
Twitter has bolstered its search feature for direct messages so that users can now search their inbox using keywords and names to find the specific message they are looking for. The DM search bar isn't new, but previously it only allowed you to find the name of a person or a group chat in your inbox. The latest development means you can now refine searches to find particular content in your…
Popular Stories
Apple Releases iOS 16.1.1 and iPadOS 16.1.1 With Bug Fixes
Apple today released iOS 16.1.1 and iPadOS 16.1.1, minor bug fix updates that came two weeks after the launch of iOS 16.1, an update that added support for iCloud Shared Photo Library, Matter, Live Activities, and more. The iOS 16.1.1 and iPadOS 16.1.1 updates can be downloaded on eligible iPhones and iPads over-the-air by going to Settings > General > Software Update. iOS 16.1.1…
Apple Releases New Firmware for AirPods Pro 2
Apple today debuted a new firmware update for the second-generation AirPods Pro, marking the second update that the earbuds have received since their fall launch. The existing 5A377 firmware has been updated to version 5B58. There is no word on what features might be included in the updated firmware, so we don't know what's new. Apple also does not provide instructions on how to upgrade …
8 Features Rumored for the iPhone 15 Coming in 2023
There's almost a year to go until we get new iPhone 15 models in September 2023, but we've been hearing rumors for months now. It's looking like the iPhone 15 models could get more notable updates than we saw for the iPhone 14, including features many iPhone users have wanted for years. We've rounded up some of the best features coming to the iPhone 15 that we've heard so far so MacRumors…
Apple Still Has These Five Things Coming Before the End of 2022
Apple recently indicated that its product lineup is "set" heading into the holiday shopping season, suggesting that there won't be any new Macs or other devices announced through the remainder of 2022. Nevertheless, there are still at least five notable items on Apple's agenda to expect before the end of the year, as outlined below. iOS 16.2 iOS 16.2 is currently in beta and is expected to…
Widespread Wi-Fi Bug Persists as Apple Prepares iOS 16.1.1
Apple is preparing an iOS 16.1.1 update for the iPhone to address bugs and issues experienced by users following the first major update to the iOS 16 operating system two weeks ago, including a persistent Wi-Fi bug that's been annoying iPhone customers. MacRumors in the past week has seen signs of devices running iOS 16.1.1 in our website analytics, indicating the update is under testing…
Primitive Folding iPhone Built From Motorola Razr and iPhone Parts
A Chinese YouTuber has gone to great lengths to construct a foldable iPhone out of existing parts, merging the internal components of an iPhone with the foldable chassis of a Motorola Razr. The resulting device is an iPhone that is able to be folded in half. The video is in the Chinese language with subtitles, and walks through the process used for deconstructing both devices. All of the…
Apple Releases macOS Ventura 13.0.1 Update With Bug Fixes
Apple today released macOS Ventura 13.0.1, a minor update to the macOS Ventura operating system that was released in October. The new software comes two weeks after the official launch of Ventura. The ‌macOS Ventura‌ update can be downloaded on eligible Macs using the Software Update section of System Settings. macOS Ventura 13.0.1 is a bug fix update, and it addresses two security…
.