Immersive technologies have been the theme of the annual CES tech show in Las Vegas this year with virtual reality products getting most of the limelight. Let's look at some highlights from the 2023 edition of the popular gadget fest, which ends on Sunday.
Getting shot, standing in a downpour, being surrounded by bees: None are ideal, but for gamers, feeling the sensations of each is the goal. At the CES tech show, the video game industry is showing off just how lifelike gaming can be made with new vests, head cushions and other simulation products.
"Lots of consumers are doing games, and they are looking for gaming hardware," Kiuk Gwak of bHaptics Inc. told Agence France-Presse (AFP) as he demonstrated his company's vest and gloves at the Las Vegas gathering, which ends on Sunday.
The haptic vest replicates the feeling of action playing out in virtual worlds while matching haptic gloves add a feeling of touch.
"People are not just using our vest for getting shot, but they can feel the wind or rain or even bees in virtual reality," Gwak said.
Gaming was not the only focus of the technologies at the display of course with hundreds of start-ups presenting products aimed at improving health, education and work, increasing productivity and helping to save the planet.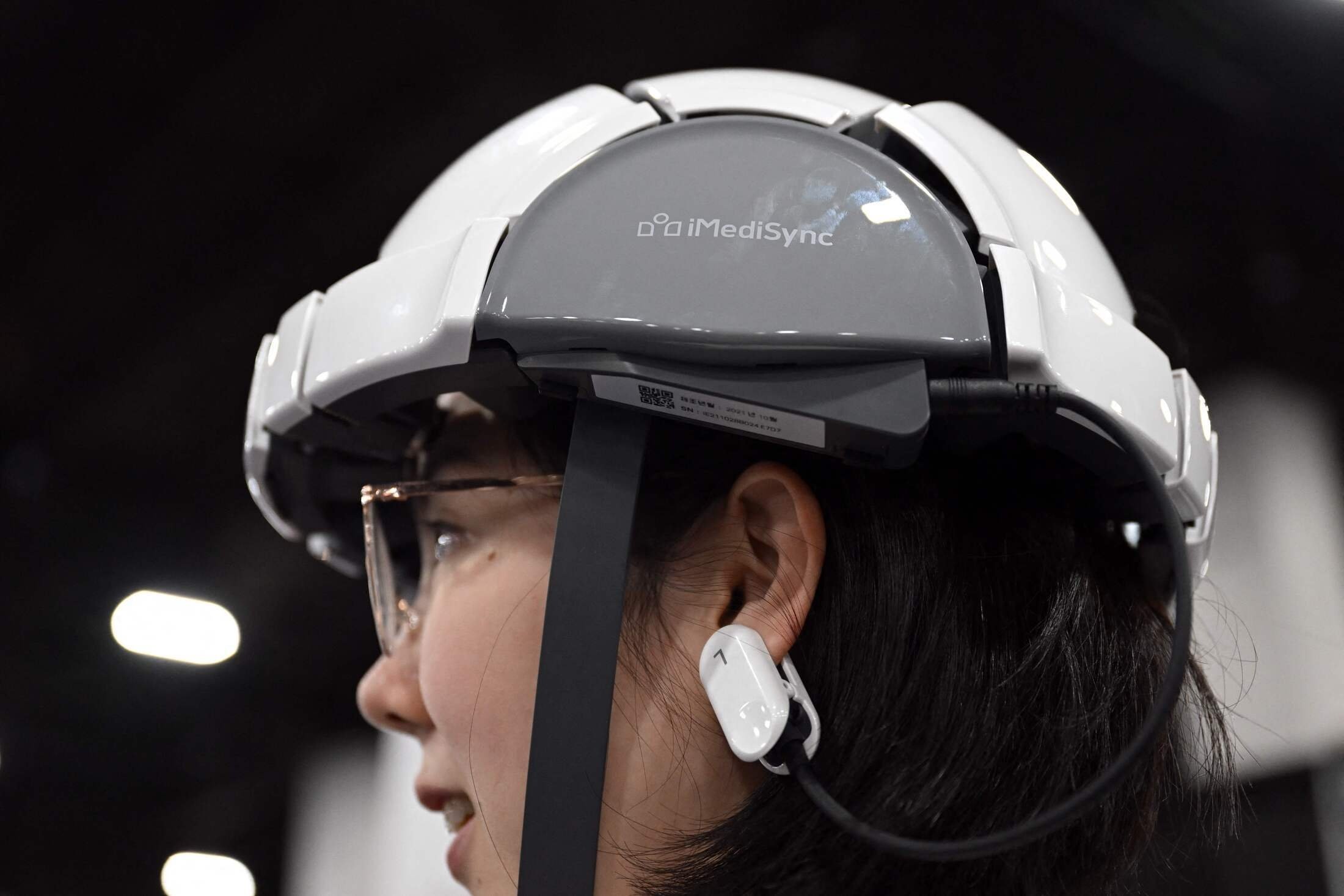 Brain-scanning cap
Like the Sorting Hat in the "Harry Potter" book series, the iSyncWave sits atop your head, does a quick analysis of you and reads out its results.
But this gadget isn't magic.
Developed by iMediSync, the headset performs an electroencephalogram (EEG) and uses artificial intelligence to predict potential risks of cognitive issues, including Alzheimer's disease, within 10 minutes.
The South Korean company believes its headset could drastically reduce the financial cost and time needed to do such diagnostic tests.
The device could also possibly be used one day to perform certain therapies for neurodegenerative diseases.
Ripe and ready
The start-up OneThird, which aims to fight food waste, presented its infrared device that "scans" avocados – for which ripeness seems to be a roll of the dice.
All one has to do is to hold an avocado under the scanner, then algorithms determine whether it is "not yet ripe," "ripe" or "overripe," presenting a color-coded response on a mobile app.
The device is also touted as a way of preventing supermarket customers from squeezing avocado after avocado, which can make them spoil faster.
The company takes its name from the fact that one-third of global food products go to waste.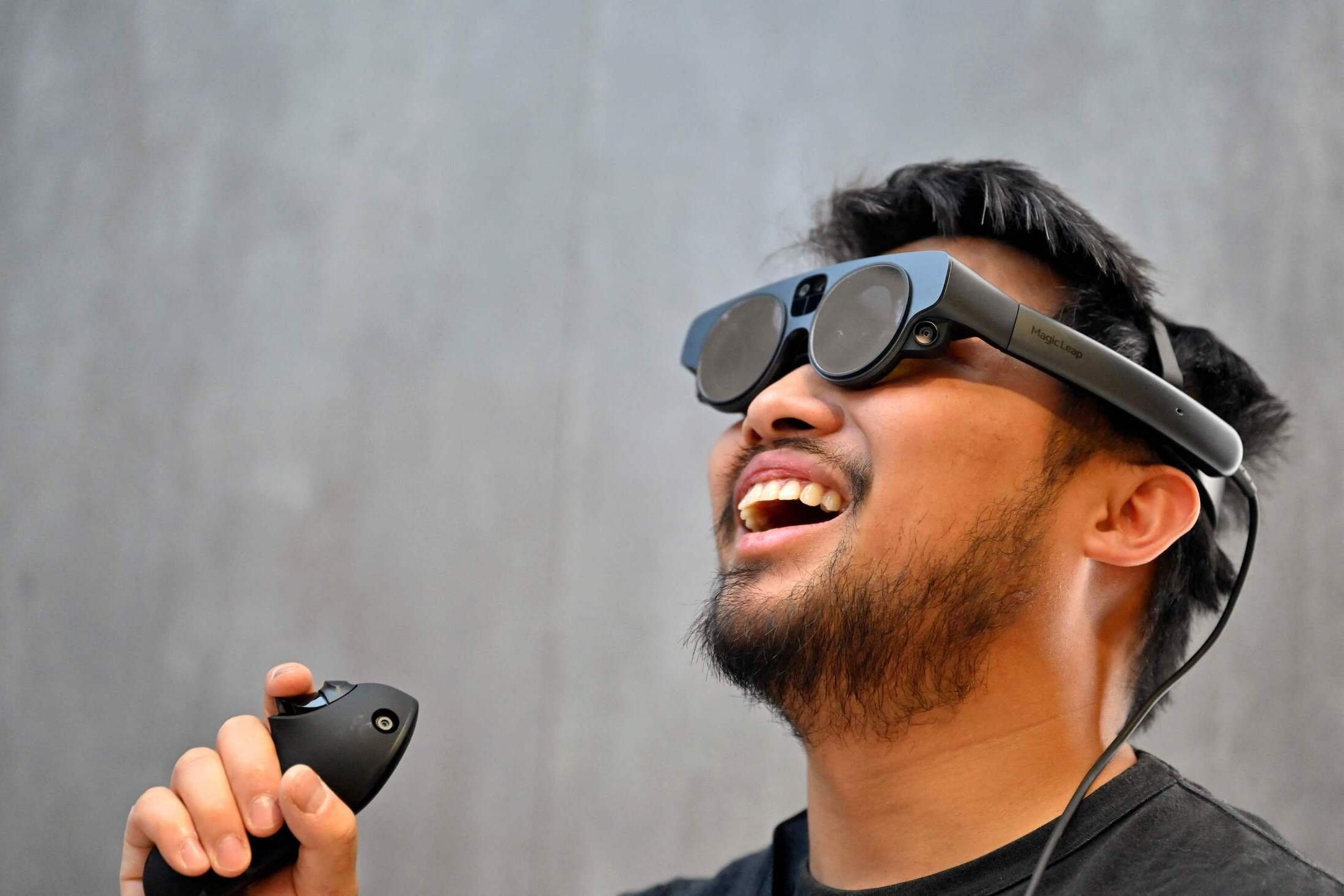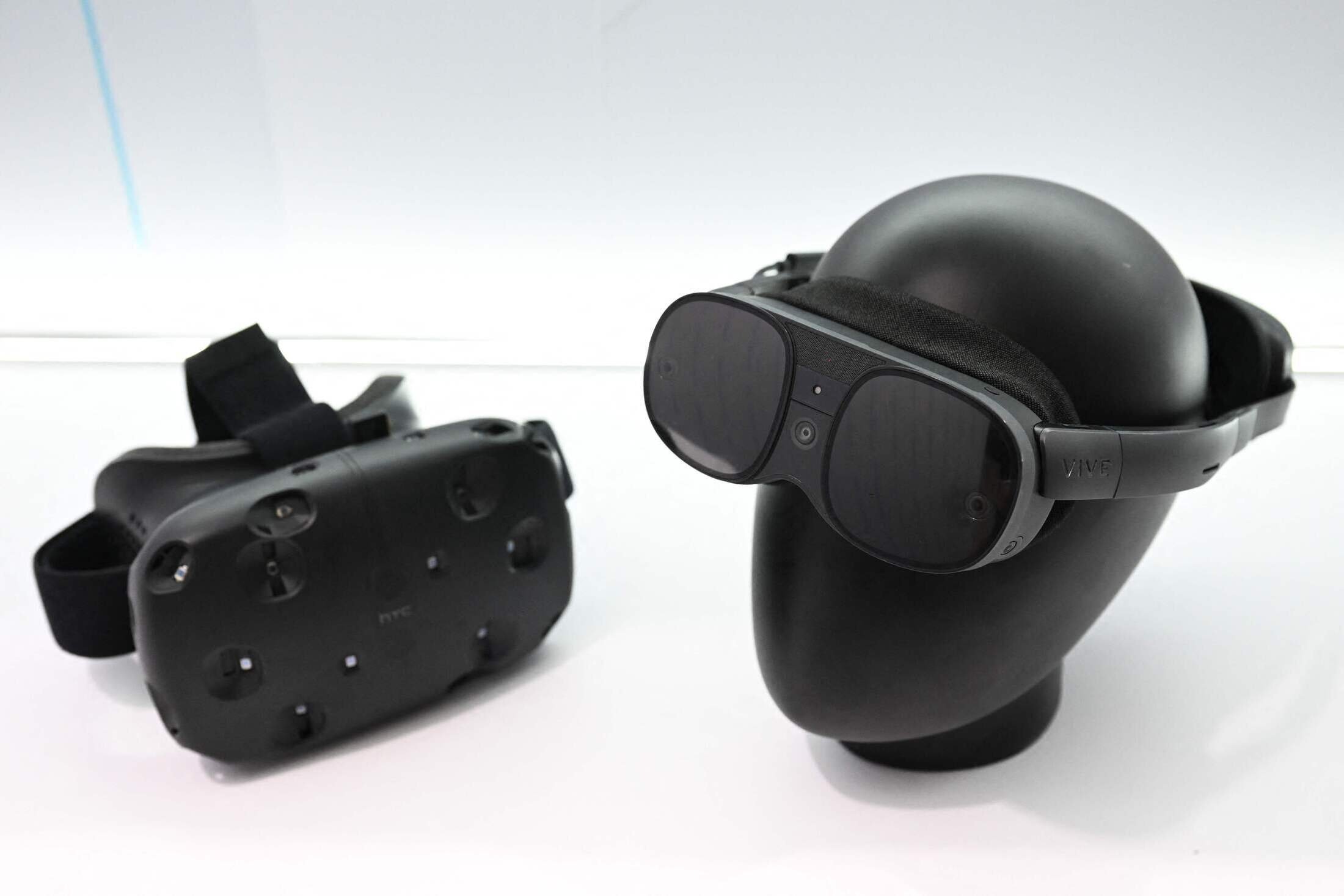 Backseat gamer?
Razer is one of the many companies, including Dell and Acer, that showed off laptops sporting rich screens and powerful computer chips meant to tempt gamers who crave speed and immersion.
Gaming computers powered by the latest chips from rivals AMD and Nvidia were also on display.
"Modern games with increasingly lifelike visuals require new levels of graphics horsepower," said AMD graphics unit senior vice president Scott Herkelman.
Nvidia also announced that its GeForce Now video game service would be included in vehicles for the first time thanks to an alliance with Hyundai Motor Group, BYD and Polestar.
"Thanks to cloud technology and the mobile internet, vehicle occupants can keep boredom at bay with the ability to enjoy music, movies and now video games in the car," Nvidia said in a release, noting whoever is in the driver's seat will only be able to play while parked.
"The ability to stream games to the car is a key component of the future of in-vehicle experiences."
CES exhibits by tech titans such as South Korean competitors LG and Samsung, meanwhile, included screens tailored for gamers with features such as sweeping curves to enhance the feeling of immersion.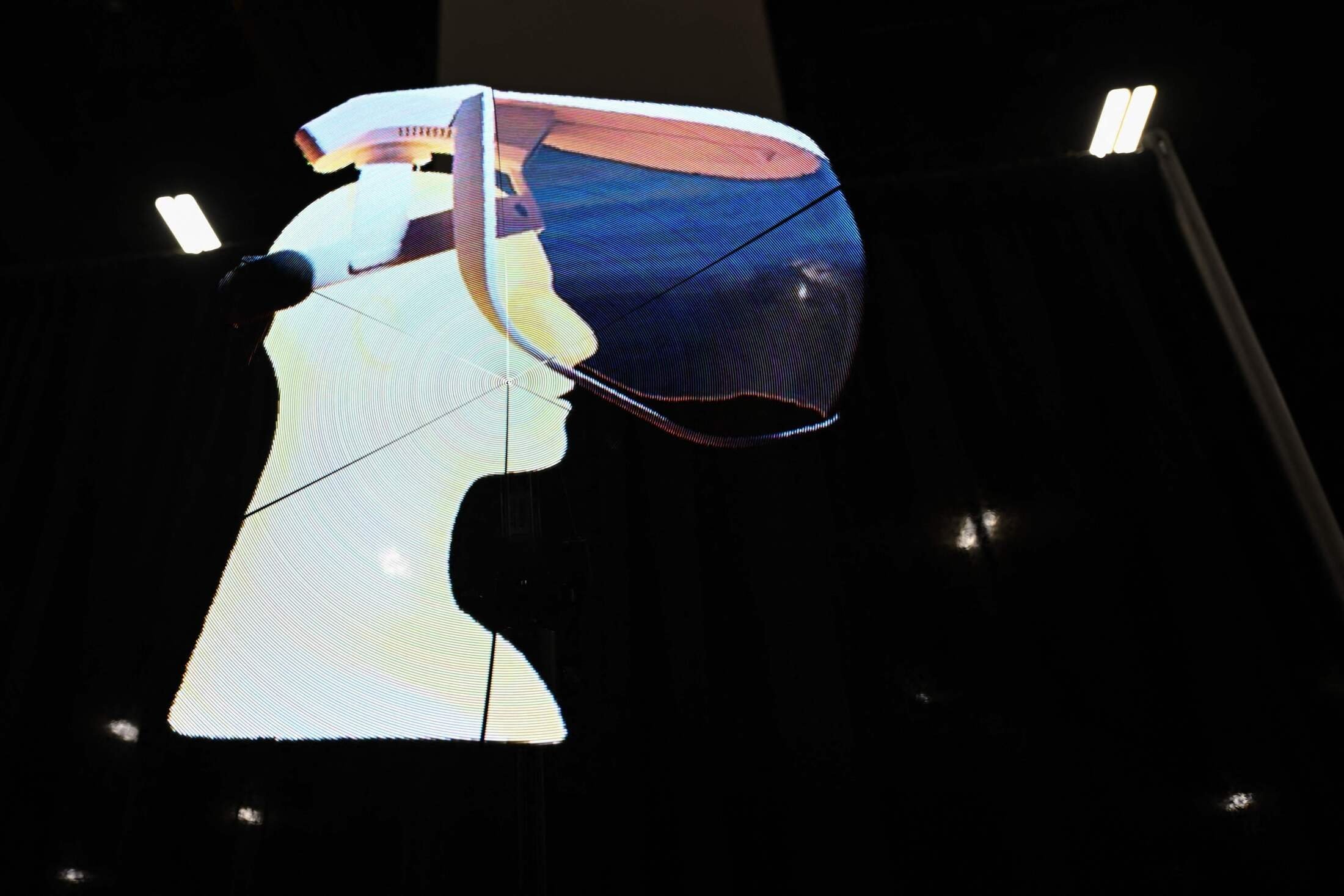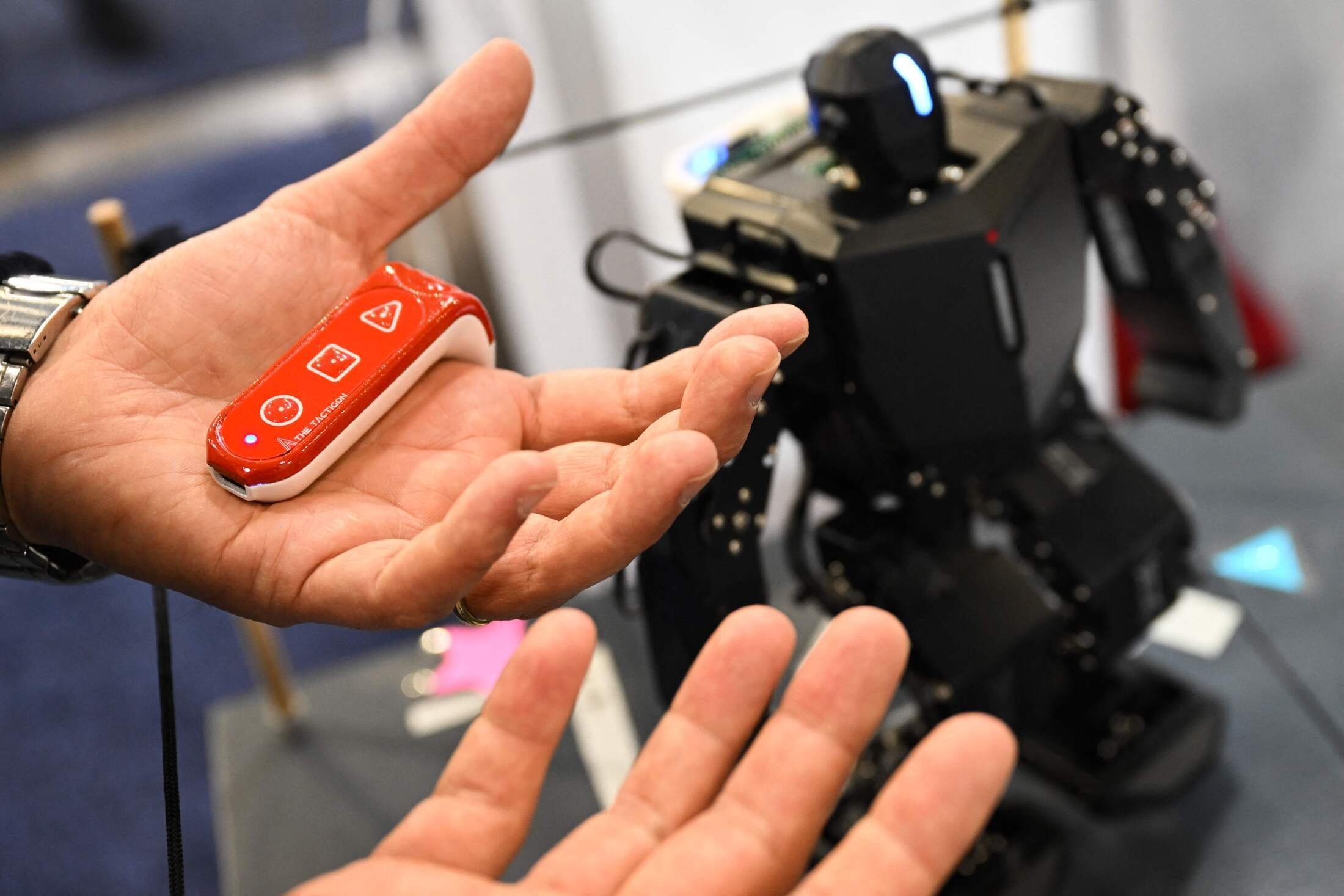 Coding without coding
As computers increase in complexity by the day, many startups are facilitating communication with tech, especially for people who don't know how to code.
At the Tactigon booth, Nadia Giuliani stands behind a small robot, grabs two connected joysticks and claps her hands saying "clap."
The device imitates her immediately by clapping. She can also use it to teach dance moves to the robot.
"We are now using voice commands and gestures because we need to have a more natural interface with the digital world," says Massimiliano Bellino, boss of Tactigon's parent company Next Industries.
"We need to humanize interaction with the digital world," he adds.
The Italian company's suite of software, based on artificial intelligence, is designed in particular for factories so that technicians can teach robots to perform tasks instead of having to program them manually.
Tactigon promises productivity gains of 30% thanks to its algorithms.
Smart punching bag
The I-Perskin, a wireless sack that slips over any punching bag, features light-up targets and flexible electronic sensors that guide workouts and analyze the user's strength and accuracy.
A mobile app helps set workouts and review performance.
The French startup that designed the cover, I-Percut, intends to sell it initially to gyms.
.